We Love What We Do | Texas Aircraft Propeller & Accessories
An Industry Leader in Repairs and Sales of Propellers | Pearland, TX
The name may be new, but our experience and expertise has been around for 15+ years!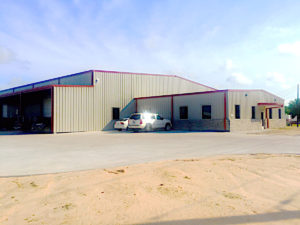 Jason Falzon's affiliation with the aviation community began in 1996. It started for him with a ride in a 1946 Taylorcraft DCO-65 without doors. He was hooked from wheels up and hasn't ever looked back! He is an instrument related commercial pilot with single and mult-engine privileges and is very passionate about all things aviation. Jason Falzon received an Industrial Distribution degree from Texas A&M University in 2005.  In 2014, the opportunity arose for him to join the aviation community full-time. To work in the field of your passion, brings strength and understanding for all projects.  This is not a job, this is his/our love, and we enjoy watching our friends/customers fly.
With a state-of-the-art new facility, we can provide our customers with the greatest service for your plane.  We have hangars on our sight, for temporary keeping.  We make this journey for you, as easy as can be.
Texas Aircraft Propeller and Accessories is an industry leader in the repair and sales of propellers in the Southern United States. We have a highly skilled staff of trained technicians, with a combined experience of over 115 years.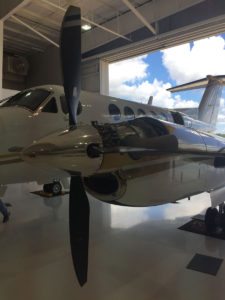 Texas Aircraft Propeller and Accessories is approved to overhaul propellers by Sensenich, Hartzell, and McCauley. We offer you a state of the art facility that can handle all work in-house from Shot Peening of Harzell Blade Knobs to machining Hub Modifications. Our Certified Level II NDT Inspections include Eddy Current, Magnetic Particle and Florescent Dye Penetrant.  Your propeller can be completed in days, not months.
With a full in-house Governor Shop, work is done in a couple of hours, not days. We have the capabilities to overhaul and repair McCauley, Hartzell and Woodward (Ontic) Governors.
We are your contact for a replacement propeller or STC upgrades. We also have a large inventory of Overhauled Propellers in stock and ready to ship. We have the know-how and resources to supply just about anything you need from propeller blades, hubs, spinners, de-ice and overhaul kits.
View Our Facilities